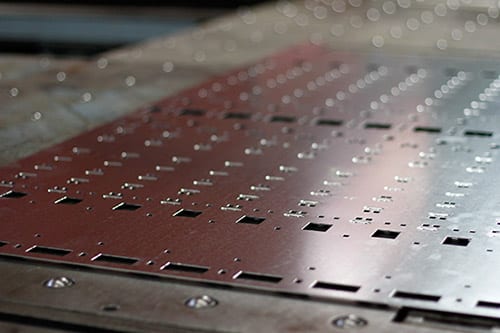 Appliance Prototyping
For its best chance at success in the marketplace, your new appliance design requires an accurate, quality prototype. Winston Manufacturing understands appliance prototyping needs, from low-cost, small-batch production runs to quick turnarounds.  We have extensive experience in meeting all types of appliance prototyping challenges.
An Aesthetically Superior Appliance Prototype
Not only is metal prototyping cost-efficient and feasible for appliance prototyping, it is possible to produce your appliance prototype with the highest degree of visual appeal, for the most advantageous product representation. Our Salvagnini fabrication technology expands our metalworking capabilities far beyond that of a conventional fab shop, providing you with the most impressive appliance prototypes. The investment we have made in our Salvagnini flexible fabrication system means we can get your product to market faster so you will see ROI sooner.
Optimization of Appliance Manufacturing Processes
The success of your new appliance involves not only the product design but the feasibility and efficiency of its manufacture. Through the benefit of our extensive experience and prototyping capabilities, we will assist you in developing the most advantageous manufacturing design, to enhance the profitability of your appliance.