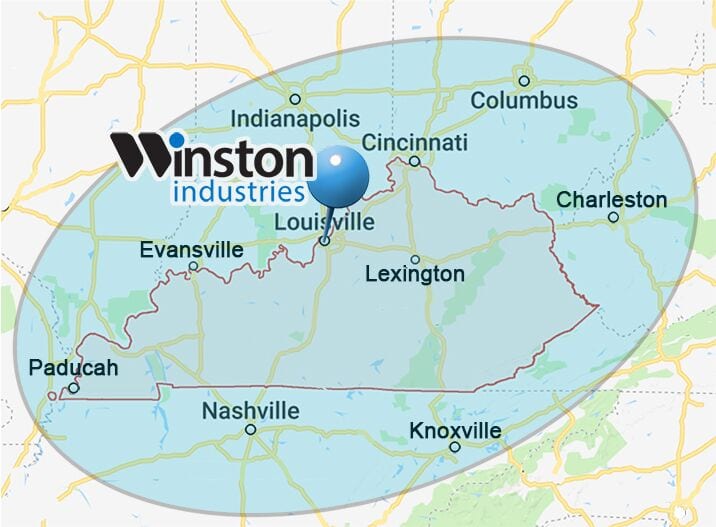 Winston Manufacturing is proud to be a U.S. manufacturer based in Louisville, Kentucky. And, while our reach is national, we are in the enviable position to be located within a day's drive of 65% of the nation's population and manufacturing establishments. Winston Manufacturing is a comprehensive manufacturing supplier, offering unique capabilities gleaned from our extensive experience as a foodservice equipment manufacturer and backed by our multi-million dollar investments in flexible metal fabrication technology. Our passion for metalworking and problem-solving drives our extensive range of skills and expertise, which we make available to a wide range of manufacturers and entrepreneurial visionaries in the Louisville area and beyond:
Why Having a Louisville, Kentucky-based Partner Matters
You could take a chance on a low-priced overseas source, but keep in mind that product quality may not be the only thing you could potentially compromise. Location of your supplier and accessibility their facilities can be a significant factor in the success of your project when it comes to production changes, troubleshooting, and delivery issues.
Having a Louisville manufacturing supplier means having a manufacturing partner that is accessible for collaboration during every stage of your product fabrication. When your engineers, quality control team, and other key personnel can easily visit the supplier's facility, the potential for downtime and miscommunication is substantially reduced.
We look forward to successfully serving your fabrication needs as your local manufacturing supplier! Contact us to discuss your project.