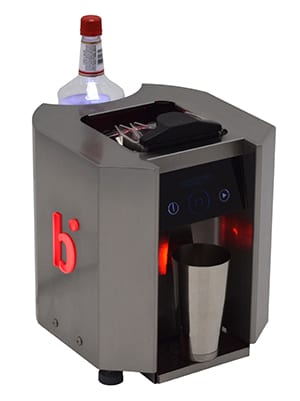 Winston Industries started out as an entrepreneurial venture of inventor Winston Shelton and his brother, so we still feel a strong commitment to that type of person today. Winston Manufacturing is here to assist you with comprehensive prototyping capabilities and so much more. We are equipped, skilled and experienced in the area of prototype development. No matter what phase you are in, we can help – whether you're in the earliest concept stage, or have CAD drawings and are ready to cut and bend metal.
Developing and Defining Your Idea
The benefit of our experience as a successful manufacturing innovator is available to help you perfect your concept with realistic fabrication expectations. When your design is ready for prototype development, we offer you the manufacturing advantage of our state-of-the-art Salvagnini Flexible Fabrication System for flexible automation and kit production capabilities. The result? You'll have an attractive and functioning prototype that turns your idea to an investable, marketable product. Our small-batch, low-cost production run capabilities mean that your product prototype is well within your reach.
Helping You Protect and Launch Your Idea
Winston Manufacturing meets all of your needs including sheet metal, machining, assembly, and inspection processes. In addition to manufacturing, we understand matters like the acquisition and protection of intellectual property. We can guide you in this process, so you can better secure your product idea and potential profits.