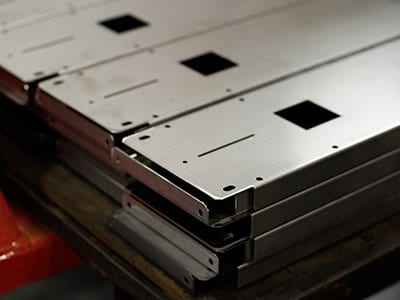 When you require a very large production run, Winston Manufacturing can meet or exceed your requirements and help you maximize your profitability. We'll take your plans and help you refine them for more efficient throughput to get your job done right, on time and on budget.
Winston Manufacturing – The Smart Choice
Our production capabilities and expertise are virtually unparalleled. With nearly five decades of manufacturing OEM foodservice equipment, we're always ready to work through the most demanding assignments.
We've made expensive capital equipment purchases so you don't have to. Our decades of experience have taught us to stay ahead of the curve on specifying and purchasing state-of-the-art equipment to help us do your job more accurately and economically. Small, poorly capitalized plants simply can't afford to create the most efficient equipment mix to offer full-service production. Winston Manufacturing can and does. We anticipate production trends and purchase equipment in advance to meet and exceed them, and we know when it's time to put a piece of equipment "out to pasture" and rotate it out of our equipment portfolio.
Smarter Processes and Training
Winston offers a broad set of manufacturing capabilities and disciplines. Many fabrication / job shops are limited to a single discipline or perhaps two. We've been successful for over 40 years by offering an impressive array of capabilities and equipment we can bring to bear on the demanding product specifications.
While most manufacturing floors offer limited, cloistered training, we cross-train our Winston team members so they get a broader picture of production capabilities and requirements. This allows our people to identify and anticipate problems in your project before they actually happen. Our team training means superb collaboration, higher quality, better delivery times, and cost savings for you.
We'll schedule your production work down to the minute with flexible shifts and a highly qualified workforce. You can trust Winston Manufacturing with your large production runs – let us prove it to you. Contact us for a shop tour, or fill out the short RFQ form below.