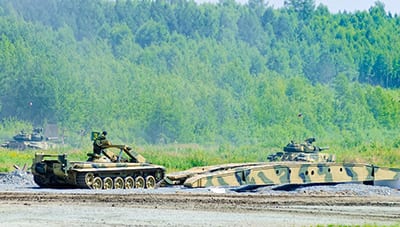 As a military supplier, you need an experienced and capable metal fabrication partner. Winston Manufacturing understands specialty needs, including low-cost, small-batch production runs and quick turnarounds.  We have extensive experience in meeting all types of challenges, including the rigors of military demands.
One Source for Sheet Metal Fabricating and Machining Services
Your military component begins with a metal sheet or panel we cut, form, and finish to the highest levels of precision per your exact specifications.  Through our investment in advanced Salvagnini flexible fabrication technology, we are able to handle your military design needs including those involving thicker gauges of aluminum that are difficult to produce with consistency.  Your military components   are produced to offer the highest degree of visual appeal for the best product representation while delivering product quality to meet precise specifications.
Meeting Governmental Requirements
Does your military component need hard-to-find materials that are required for military applications?  Our experienced team will assist you in locating the materials you need for your military part, even those that difficult to procure.  If your component requires a measured surface finish or certified welding services, we are able to meet your needs.  Our experienced team will also assist you during the development phase to discover the most advantageous manufacturing methods.