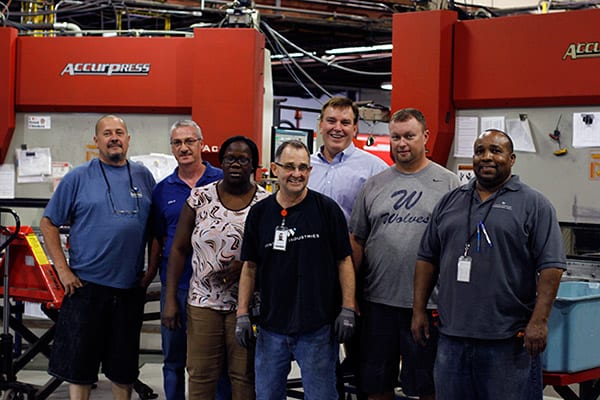 After earning over 45 patents at GE, inventor Winston Shelton and his brother started an engineering prototype service. They quickly found themselves very busy, bending metal and providing engineering and fabrication services to others. That work led Colonel Sanders to Winston and their innovation evolved into manufacturing foodservice equipment. Winston Manufacturing was formed to answer the metal fabrication needs of that market. Today we continue to deliver innovative solutions.
With decades of experience as a foodservice equipment manufacturer, and our serious multi-million dollar investments in flexible metal fabrication technology, Winston Manufacturing is in a position to offer unique capabilities as a comprehensive manufacturing supplier. Our passion for metal working and our innate problem solving abilities, means we can make our extensive capabilities available to a wide range of manufacturers and entrepreneurial visionaries everywhere at any time.
Winston Manufacturing is led by General Manager, Bob Leavitt, who has been with Winston since 2001. He brings decades of experience in the powdered metal and fabrication industries as well as substantial experience in manufacturing. He and our exceptional team of engineers focus on understanding the needs and objectives of every customer. We specialize in thinking beyond the typical approach to not only solve problems and meet needs, but to discover better ways of doing things.
Learn more about Winston Industries.